1. What are zipper bags? Why are they called "multi-purpose" bags?
Re-sealable zipper storage bags or zipper bags are also widely known as zipperloc bags. These bags come in different designs, sizes, as well as their usages. These zipper bags are popular for various usage such as food, agriculture products, cosmetics, medical supplies. Depending on the customers's need or the manufacturer, different zipper bag designs are chosen to fit to their purposes. 2. Catergories of zipper bags
Due to its wide range of usage, zipper bags are divided into many catergories. However, there are two main ways that zipper bags are catergorized:
Catergorization by shape
Catergorization of zipper bag by shape allows consumers and manufacturers to differentiate zipper bags into different catergories such as standing zipper pouches, flat bottom zipper bags,zipper pouches.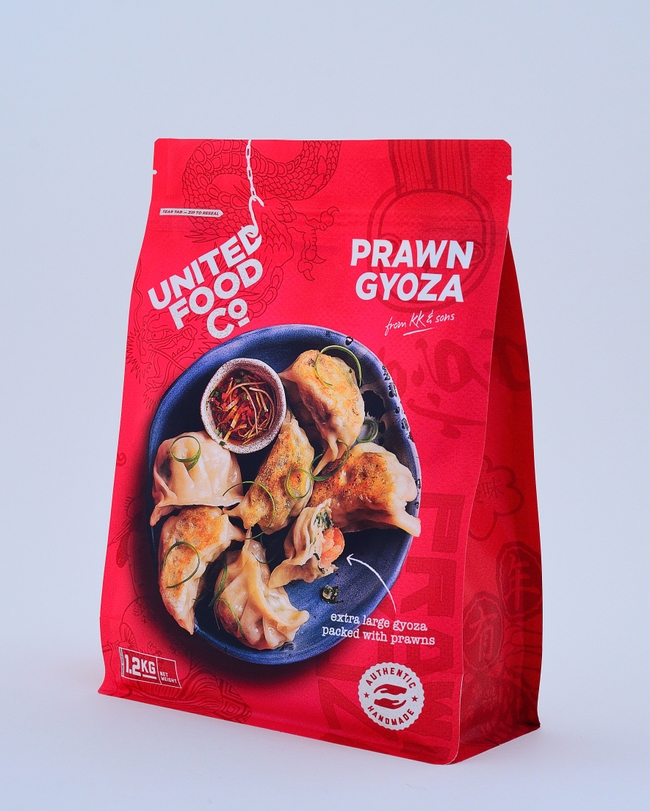 Catergorization by materials
There are many materials that are used to manufacture zipper bags, such as PA/PE or PET/PE. Depending on the usage, packaging manufacturers acan also alter the construction of the bags by changing the film structures so that the specific type of product can be contained inside the bag. In particular, products such as tea, coffee, candy, or cosmetic products require the zipper bag to offer high rigidity, color and smell preservation as well as the ability to seal the products from moisture and oxidation. Even some products require the bag to seal the products from direct sunlight, which requries the packaging manufacturers to integrate an additional Aluminium film later or metalized film layer such as MCPP and MPET to create a 3 layer construction to make sure that all the mentioned requirements are met. In these cases, the film structure is typically PA/AL/PE, or PET/MPET/PE, or PET/AL/PE.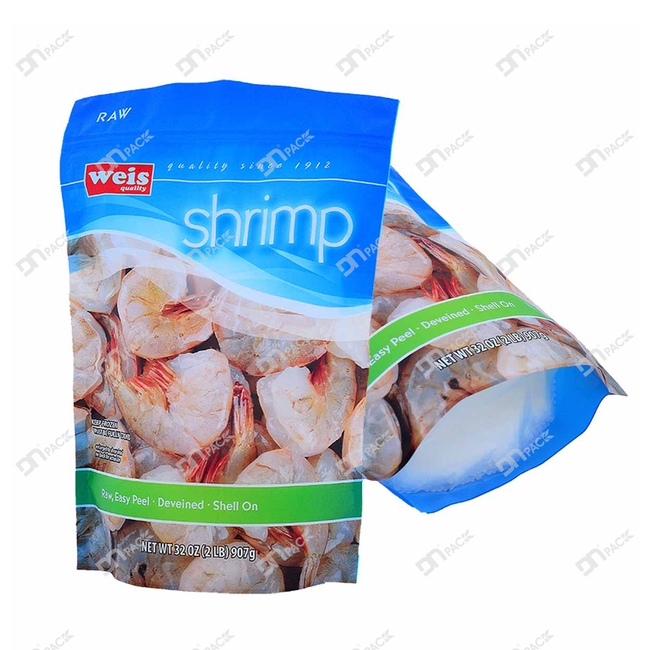 3. Why do we use zipper bags? Comparing to convention plastic bags, zipper bags are a significant improvement to preserve food and products safely, conveniently, and attractively to serve various purposes, which in turn promote products' values and create a competive edge for the brand. In particular, here are the oustanding advantages of zipper bags, comparing to conventional plastic bags:
Safety
Zipper bags are usually made of layers of films from PE, which is highly safe for and non-toxic for consumers' health. In addition, these PE film layers are highly inert toward the ingredients in cosmetic products, chemical products, food, as well as medical supplies. This makes zipper bags ideal for the application as it does not interfere with the products in contains. Instead, plastic zipper bags provide high smell and quality preservation for the products, providing the peace of mind for the consumers and producers. Furthermore, since the film layers are combined, together, they provide the zipper bags the ability to withstand high temperature and changes in the environment, allowing food and produce to be safety frozen or to be kept at reasonably high temperature.
Convenient - Sealable
The most outstanding feature of zipper bags is the ability to seal and reseal. Depending on the design, the sealing action can be achieved by either a slider or a hand seal. In either designs, the sealability makes zipper bags highly versatile, providing user the ability to re-use the bags many times conveniently as well as keeping the contents from spilling or dropping out of the bags.
Not only convinient, but the zipper design also help to seal the contents inside from spoiling, keeping it out from air, moisture, and bacterias. This allows zipper bags to keep products fresh and tasty for longer, providing customers better products.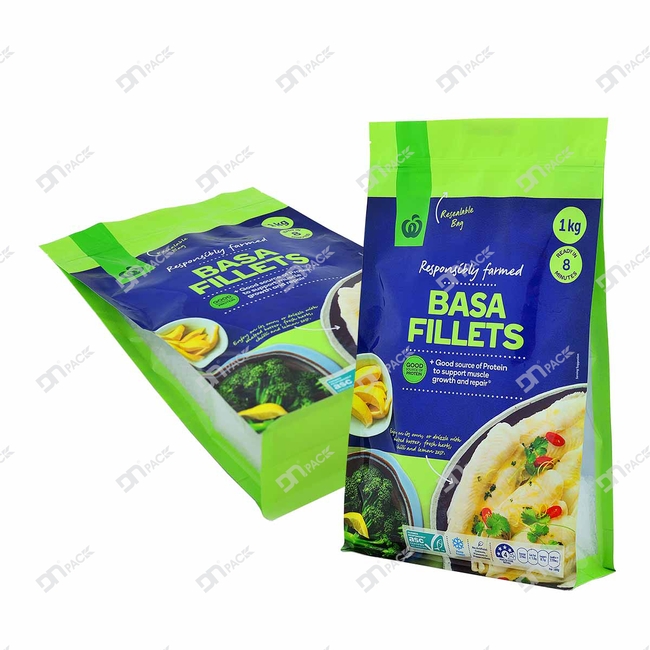 Promote brand image and products' values
Due to the compact, convenient design, zipper bags help to promote businesses' brand images and products' values. Additionally, since zipper bags are plastic, they allow color to be printed vibrantly with high definition, making the products look significantly more attractive. Also, since zipper bags can be re-used for other purposes by consumers, they contribute to help save the environment and help promote the brand.
Contact us now to Choose the zipper bag that fit to your purpose!